Background and introduction
André graduated in computer and business science and economics successfully. He completed the training courses for Chartered Accountant, IT Auditor and Data Protection Officer. Worked at KPMG (1989-2000) and is engaged by Duthler Associates (2000-now). André fulfilled chartered accountant and managing IT Auditor and consultant positions. From all positions' perspectives, the quality of information is his main topic.
André is an initiator of SBR, the (inter)national standard for the exchange of company data and is founder and director of MYOBI. Both initiatives aim to enable companies and individuals to share data under their control. This control over data is a prerequisite for living and doing business in freedom.
André's interests are about organising data portability, smart contracting, compliance, information security, data analytics, and directing and ethics of data use.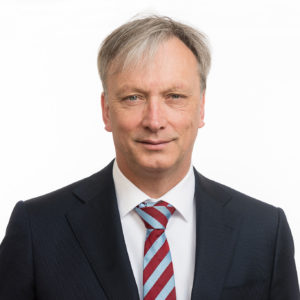 Involvement Duthler Academy
André and Anne-Wil founded Duthler Academy as part of Duthler Associates' practice. The knowledge and experience gained in practice, the team members process in role-driven education and training portfolios' courses. André uses the Duthler Academy's training portfolios to train Duthler Associates' professionals Duthler Academy's customers use the portfolios too in their company-specific learning environment.
André believes it is a privilege to be engaged in the Duthler Academy's services. Acquiring knowledge, observing social developments and dialogue with colleagues and students provide valuable insights.
André provides education and training in organising data protection and information security, planning and executing change processes, data management and ethics, organising legal operations and compliance and applying trust networks, information ecosystems and personal data stores.
Contribution to training courses, workshops & portfolios
See what training courses André is involved in:
Company-specific Learning Environment:

Program trust network and accountability;
Program Legal Operations;
Program Knowledge Management; and
Program data protection and information security.