Your company-specific learning environment
With your own learning environment based on Moodle Workplace, you have the logistics to effectively develop knowledge and skills among employees.
Together with eFaktor we manage company-specific learning environments of companies and institutions. A learning environment has a practical role structure, offers the possibility to manage legal and functional organizational structures, has access to 'libraries' with categories of courses from which awareness and training programs are put together and provides accessible management information.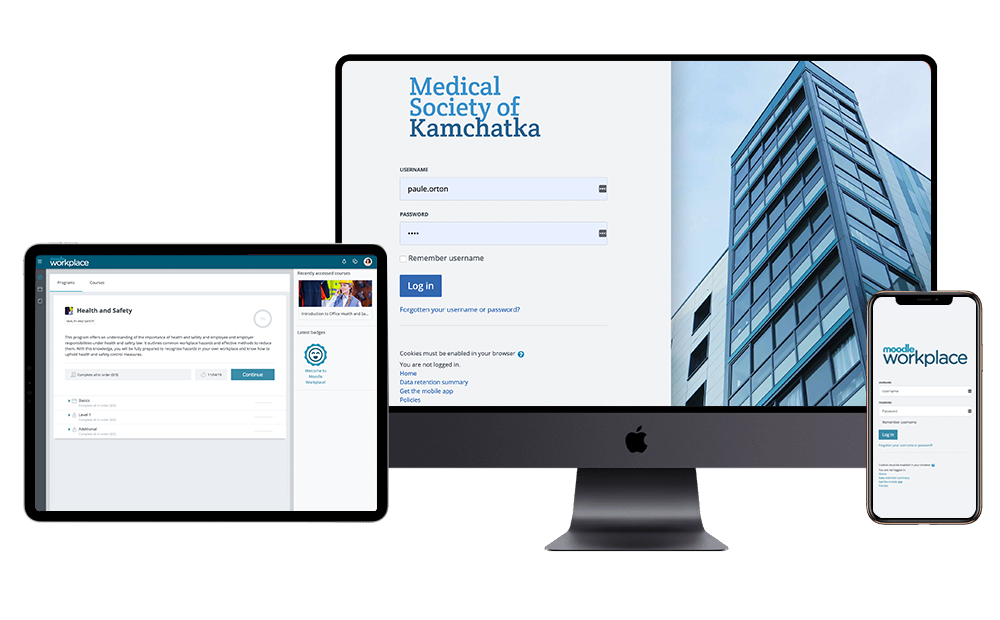 What does the learning environment offer?
You have control over your learning environment. After all, training employees is a competitively sensitive business activity. The learning environment supports effective knowledge management in which the employee's demand for training is central.
In addition to strengthening the knowledge capacity of the organization's employees, the learning environment also supports the development of your own training programs. Developing, testing, applying and managing learning paths is part of the functional range of the learning environment.
Managing learning environments in collaboration with eFaktor entails obligations. We wish to comply with legal and contractual obligations, in particular with regard to the protection of personal data. We have taken a series of measures to continue to meet these obligations. In that context, we have included the role of 'Data Protection Officer (DPO)' and 'Chief Information Security Officer (CISO)' in the role structure of the learning environment. You can also use these roles, so that you can organize your own internal supervision.
See our privacy statement for more information.
The learning environment offers:
a flexible and safe environment that effectively and demonstrably supports the logistics of knowledge management;
an environment in which the demand for knowledge from internal and external employees is central and the company and management determine when and which knowledge supply is provided to the employee. The employee has access to a 'person-specific' learning environment that is accessible via computer or mobile app;
an accessible overview of and insight into the knowledge development of the organization, the department and, if desired (and agreed), of the employee. With the help of this information, the 'training manager', the 'training coordinator' and the 'employee' can provide direction for strengthening the knowledge capacity;
an "out of the box" Moodle Workplace tenant. This is a learning environment in which roles, training programs and work processes (learning paths) have been developed. To build and manage the organizational structure and active employees, we have provided links with the SBC Management System and the MYOBI information ecosystem;
an environment that, if desired, can be further made company-specific with the efforts of our professionals and eFaktor (Moodle Premium Partner). The learning environment facilitates the development, management and production of your own training programs, see the blog: "Retaining and passing on knowledge"; and
high added value at a low price for both large and small companies and institutions. A service desk and on-call second-line support that you can fall back on if necessary is also available.
Why Moodle Workplace?
We choose Moodle Workplace tenant because:
Moodle has been a leading and innovative company for many years that devises, designs, develops, manages and puts into production solutions in the field of knowledge management. More than 300 million people in different sectors and companies work successfully and satisfactorily with Moodle Workplace. Moodle works with an extensive and active user group. Moodle sets high standards for its partners, including eFaktor with which we work;
The Moodle Workplace tenant is powerful, flexible and secure. The tenant as part of the learning environment in which roles, programs and learning paths have been developed effectively supports knowledge management and knowledge development;
Moodle puts the employee first in the learning environment. Onboarding an employee is practical. The (learning environment of the) employee is linked to a department role. Roles are linked to awareness and training paths (learning paths). The learning environment is also rich in functionalities;
Company management and management determine which knowledge is offered to employees, at what time and under what conditions. Moodle supports this process logistics and reports to company management, management and employees on progress in strengthening knowledge capacity. Company management initiates the development, management and application of training programs to effectively support knowledge management. These processes are possible because the learning environment uses the logistics of Moodle Workplace; and
The operational costs for companies with large and small business sizes, schools and universities, hospitals and (semi) government institutions are low because the costs for Moodle Workplace are low.
With a learning environment based on Moodle Workplace, you are prepared for (future) issues that arise when developing and maintaining the necessary business knowledge.
Cases
More and more companies and institutions are using a learning environment to organize their knowledge management. We want to let companies and institutions explain why they have chosen the learning environment, how they have implemented it and how they manage knowledge management.
Our customers appreciate the learning environment, trust professional and secure hosting, good support and professional and expert advice.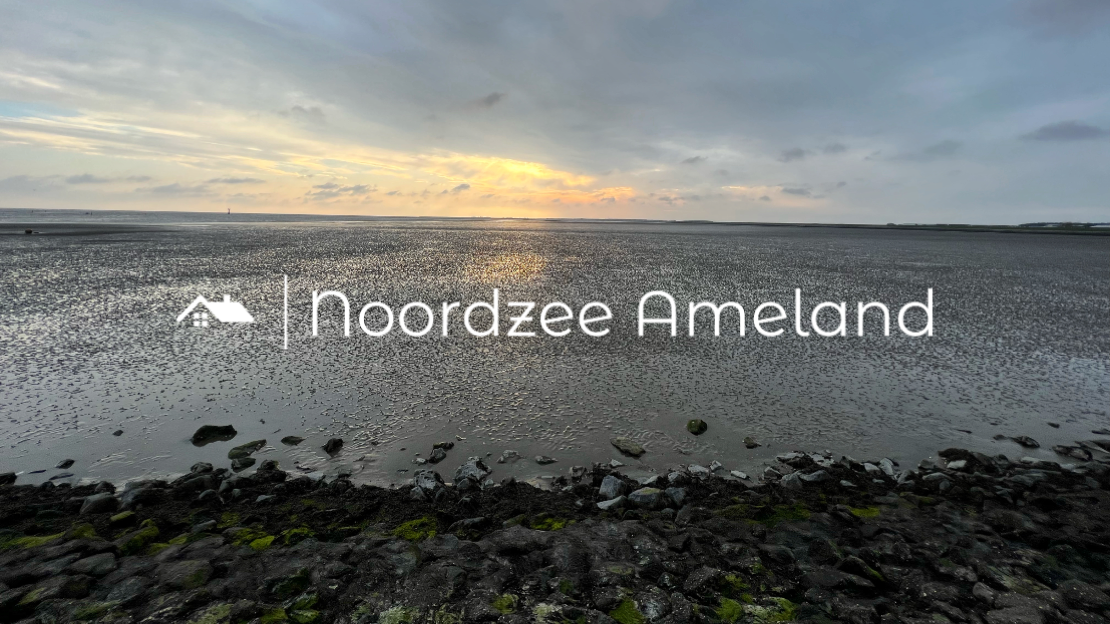 Case
Who is Noordzee Ameland? Noordzee Ameland rents holiday homes and country houses to guests for up to…
Request a demo
You want to use the learning environment based on Moodle Workplace to support knowledge management with which you build the knowledge and skills of your employees. Are you curious whether the learning environment meets your requirements and what the licensing and operational costs are?
Complete the form and we will contact you as soon as possible for a no-obligation discussion about your wishes and how to organize them or plan a demo.
License fees
We provide access to the 'knowledge management' training program. Do you wish to use our training programs, for example the 'protection of personal data' program, or do you want to develop, implement and manage your own training programs? Please contact our service desk.
We will agree a license agreement with you for the use of a learning environment. The license costs depend on the number of users and/or the amount of MBs you use. Implementation requires commitment from the professionals about which we make agreements.
We have detailed the licenses below. Please contact the service desk for a suitable quote. License fees are exclusive of VAT.
Implementation
Installation under your own (sub)domain
Your own corporate identity
Training program 'knowledge management'
Develop your own training programs
Design from registration to reporting
Integration with external systems
Secure hosting
Dedicated Moodle cloud environment
Highly scalable
Always up to date
ISO 9000 certified
Accountability Seal
From 1 to 50 users and/or up to 250 MB
€25 p/m
For small companies and institutions
From 51 to 100 users and/or up to 450 MB
€85 p/m
For small SME companies and institutions
From 101 to 200 users and/or 810 MB
€160 p/m
For large SME companies and institutions
From 201 users and/or 810 MB
Make an appointment
For large companies and institutions
What else is our service?
In addition to providing the learning environment, we provide additional services. The service is aimed at organizing effective knowledge management for a company. A summary:
Apply and use
Here we explain how the learning environment can be applied and used.
Implement and manage
Companies often approach implementing your learning environment and training programs on a project basis.
Consultancy and support
To achieve the desired result, management and advice continue to play a role.
Value proposition and business case
We have compiled business balance score cards for different business types. We are happy to discuss the relevant score cards with you.
Frequently Asked Questions
In conversations with company employees, we receive common questions that we elaborate in this FAQ.
What is Moodle?

Moodle is an open source Learning Management System (LMS) that allows trainers, developers and teachers to take online learning to the next level. Moodle is the most comprehensive and flexible learning management system in the world that can be further expanded with community plugins. This allows you to create fascinating, accessible and active learning experiences. Moodle is secure and scalable, can be easily integrated with other systems.

With Moodle you are assured of an eye-catching, efficient and enjoyable user experience that redefines the online course experience. It is easy for every Moodle user within an organization to complete courses, set priorities and add and adjust (new) e-learning content. Thanks to the open-source nature of Moodle, our expertise as knowledge management professionals and the expertise of eFaktor, as an exclusive Premium Moodle Partner, you can count on the help and support that allows you, as a trainer, teacher or student, to use Moodle without any problems.

Moodle also has an enthusiastic and active community of Moodle developers and users whose focus is on sharing and gathering knowledge of Moodle.
What is Moodle Workplace?

Moodle Workplace is a flexible and powerful learning management system that streamlines learning in your organization or for your customers. Moodle is used by more than 300 million people worldwide and across all industries. From companies, schools and universities; and from hospitals to (semi) government institutions.

With Moodle Workplace you have an online learning environment that prepares you for all (future) issues that arise from online learning.
What does a company-specific learning environment cost?

Moodle is an open source learning management system. The license costs for use of the company-specific learning environment are based on a voluntary contribution to Moodle for the further development of the learning management system and covers the costs for hosting, support and maintenance of the learning environments. Costs for ISO certifications and privacy audits are also included in the hosting costs. View the user license costs here.
What is the added value of a company-specific learning environment and why do we use Moodle Workplace for this?

We use Moodle Workplace as a supporting IT platform for the company-specific learning environment because Moodle Workplace is flexible, robust and secure. Moodle and the Moodle community continue to improve the learning platform. Together with our partner eFaktor, we have provided the platform with coherent roles, we assess which apps are robust to use and we have set up demonstrably solid hosting and an approachable service desk. The result is a powerful, flexible and secure platform for company-specific learning environments that allows companies to organize the development and retention of company knowledge effectively and at modest costs.
Are integrations with a learning environment possible?

Yes, in collaboration with eFaktor we have created a selection of integrations using interfaces with Moodle Workplace. In addition, REST interfaces with business systems are possible.

The effective protection of personal data, information security and the continuity of the company-specific learning environment can be influenced by integrations. It is a good idea to contact the service desk in advance if you want to integrate Moodle Workplace with a business system.
Do community plugins work in Moodle Workplace?

Yes, almost all community plugins apply to Moodle Workplace. Some plugins do not work with multi-tenancy (e.g. themes and user management). The effective protection of personal data, information security and the continuity of the company-specific learning environment can be influenced by plugins. It is a good idea to contact the service desk if you want to use a specific plugin.
Do I have influence on the development of the learning environment?

Yes, we have a Functionality Board that assesses the functional wishes of users of the learning environment. She formulates User Stories, consults with the users and eFaktor and, if there is sufficient support, she takes care of the realization.

Naturally, eFaktor is involved in the global Moodle's Product Advice Group, so that the organization of additional functionality can be organized effectively.
Is the learning environment based on Moodle Workplace suitable for education?

Yes, the program management, reporting tool and multi-tenancy are certainly suitable for use in education.
Is the learning environment suitable for business and government?

Yes, the learning environment is effective for organizing knowledge and facilitating change processes. Naturally, this requires a vision, an approach and programs.
How do I get my learning environment?

You contact us or purchase the SBC Management System, to which the company-specific learning environment is linked, after which our service desk will contact you. You will receive a suitable proposal from us. After signing the proposal, we generate a learning environment for your company.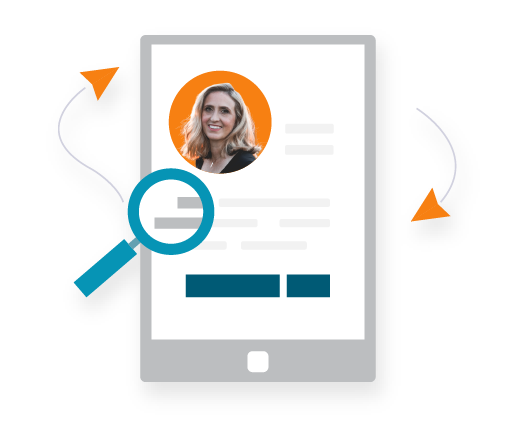 Questions? Feel free to contact us!
Do you have additional wishes? Please feel free to contact us. We are happy to answer your question or refer you to a professional who can help you further. Feel free to contact us at +31 (0) 70 392 22 09 or servicedesk@duthleracademy.nl.