Background and introduction
Anne-Wil studied public administration at the University of Twente and Dutch law at Leiden University. In 1998 she obtained her PhD at the Law Faculty of Leiden University on Trusted Third Parties. At KPMG (1993-1998), she was a consultant in computer law. Anne-Wil founded Duthler Associates in 1998. She worked there until January 2014. In February 2014, she was sworn in as a lawyer and founded First Lawyers. Like a thread through her career runs data quality and data protection.
Anne-Wil was a member of the Senate from 2007 to 2019. Through this experience, she knows better than anyone the political and administrative dimension of law and legal protection.
Anne-Wil's areas of interest are the rule of law, organising legal resilience, applying legal operations by smart contracting, connecting organisations' people and disciplines and bring the companies' importance of data protection and information security to boardrooms.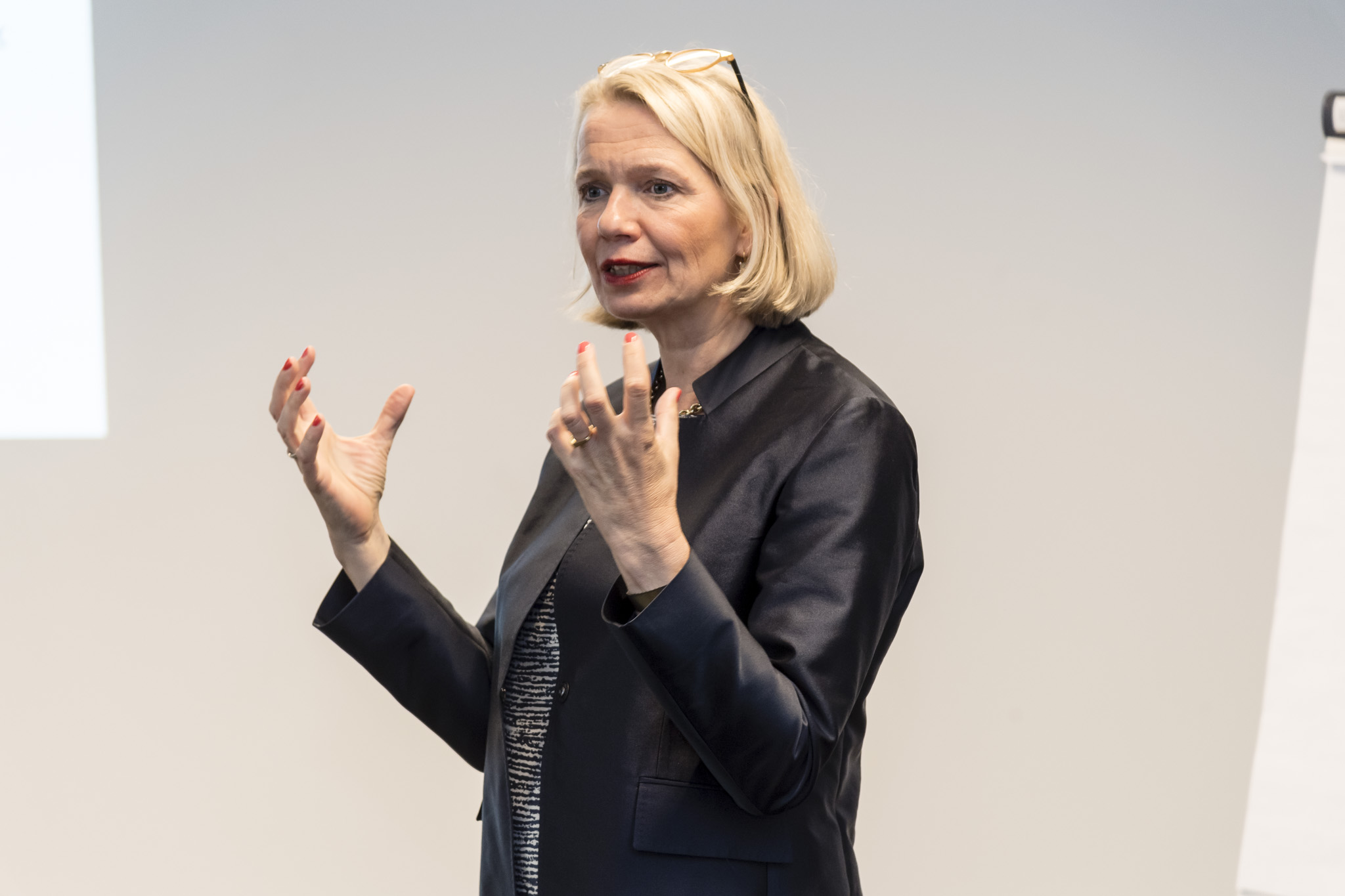 Involvement Duthler Academy
Anne-Wil and André founded Duthler Academy as part of Duthler Associates' practice. The professionals processed the knowledge and experience gained in the Duthler Associates' practice in awareness-raining and training courses. All these initiatives have been streamlined in Duthler Academy. After the establishment of First Lawyers, the legal areas of interest were also approached from the legal profession. First Lawyers' lawyers and paralegals use Duthler Academy's training facilities Duthler Academy's customers use role-driven education and training portfolios for their awareness-raising and training needs. Duthler Academy, in cooperation with MYOBI, provides customers' logistics with a company-specific learning environment.
Keeping track of national and international legal, thinking through the operational consequences and making them accessible for companies' portfolios' training courses is a grateful task. It is inspiring to share the accumulated knowledge with students and employees and mirror this with social observations. The interaction offers me new insights and ensures that I am up to date.
Anne-Wil contributes to governance and legal education and training courses. This goes beyond the interpretation of legislation and jurisprudence. Organising the company's legal operation with the help of smart contracting, finishing (far-reaching) incidents and data breaches, and boardroom issues are also part of her field of interest.
Contribution to training courses, workshops & portfolios
See an overview of the training courses in which Anne-Wil is involved: