Strengthen knowledge development of your employees
With the help of your own company-specific learning environment and awareness and training programs you strengthen the knowledge development of your employees. You organize your knowledge management effectively and you have insight into developing the knowledge capacity of your organization.
You give your employees the opportunity to manage business processes better, so that business activities are organized more effectively.
Your company-specific learning environment with Moodle Workplace
The success of organizing knowledge management partly depends on effective logistics of learning. It is essential that an employee understands the need for knowledge and asks for training. The logistics must therefore be aimed at providing training to employees the moment a demand for knowledge arises. The 'company-specific' learning environment focuses on the 'person-specific' learning environment and offers 'role-specific' awareness and training programs. The learning environment based on Moodle Workplace provides the logistics for knowledge management.
We are one of the first users of Moodle Workplace in the Netherlands. For the hosting and technical management of companies' company-specific learning environments, we work together with the Norwegian company eFaktor, a Premium Moodle Partner.
Awareness and training programs
We have been using Moodle Workplace for over a decade for awareness and training programs focused on "protecting personal data". We have used the experience we have gained with this to add the training program aimed at organizing 'knowledge management'.
A company, the management or the training manager can use these training programs in the learning environment. Users of the learning environment can also develop their own training programs and use them in business operations, see the blog 'Retaining and passing on knowledge'. The learning environment supports that. We in turn support the learning process with the knowledge management training program.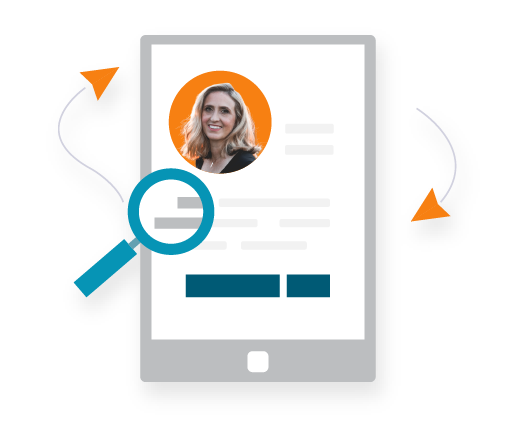 Following our courses
We open our own courses to companies and individuals. These courses are available through open registration, but can also be taught in-house, just like workshops. We even have a two-year training program for the Data Protection Officer (DPO).
Category Formal Legal
In order to effectively protect personal data, it is necessary to understand the GDPR, to have knowledge of relevant European, sectoral and national legislation and to be aware of the powers of the AP in the field of supervision and enforcement. View our formal legal courses here.
Category Governance & Compliance
This category of courses focuses on organizing governance and compliance with legal and contractual obligations and (an explicit set of) business goals. The content of the courses is dynamic because there is a growing social interest in adequately organizing governance and compliance with legal and contractual obligations. We ensure that the courses are in line with the social debate.
Category organizing business activities
This category of courses focuses on the material organization of business activities where the person concerned has control and direction over their own data. We show that person-centric processing can lead to more effective data protection at lower costs and business risks.
Category Assessment & Audit
Complete administration is essential for the operation of the risk register and is the derived object of investigation by (IT) auditors. In the accountability process, management expresses its opinion on the effective protection of personal data and, if desired, the IT auditor confirms the accountability statement of management.
Our last news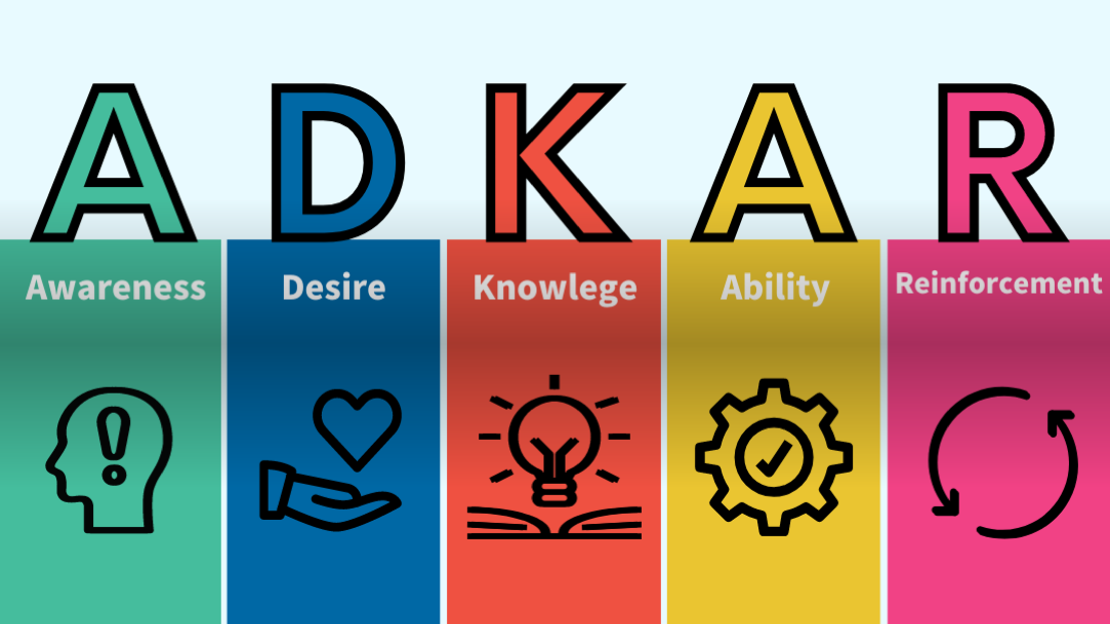 Blogs
It requires vision and courage from company management to initiate a change process. The ADKAR model…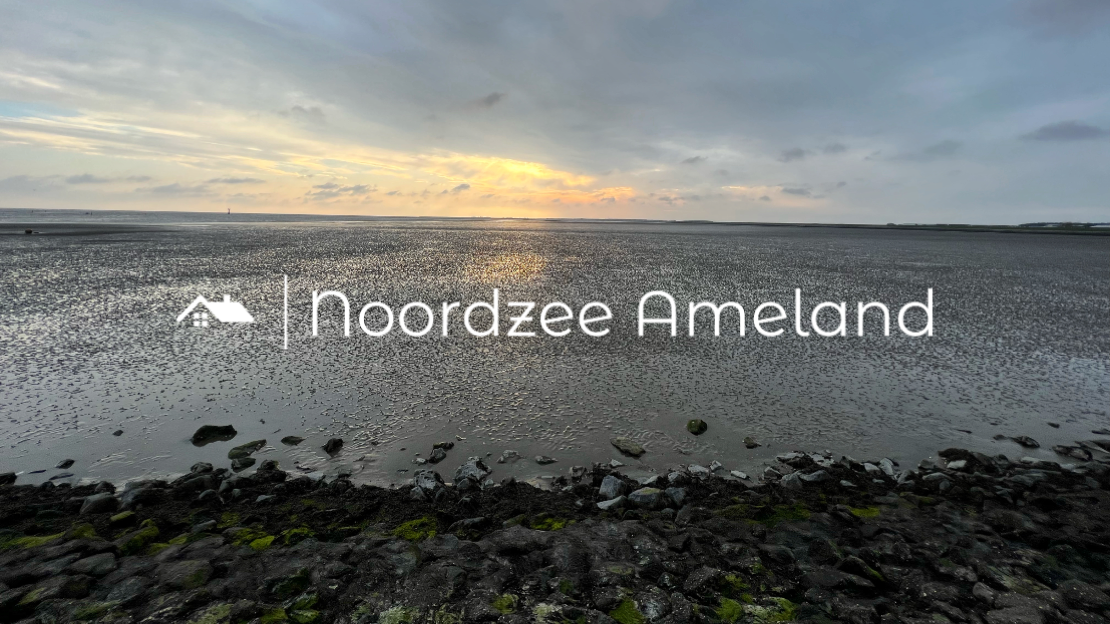 Case
Who is Noordzee Ameland? Noordzee Ameland rents holiday homes and country houses to guests for up to…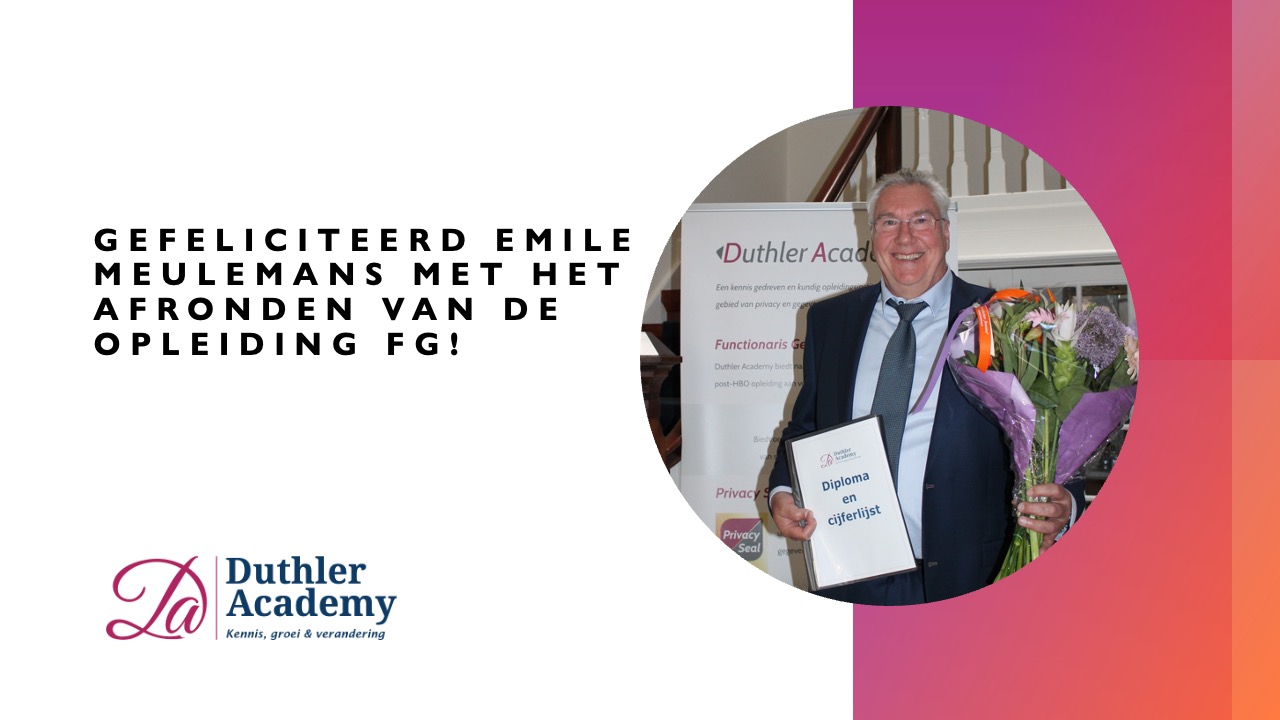 News
Duthler Academy congratulates Emile Meulemans on successfully completing the DPO Training Program. T…
Do you have questions? Feel free to contact us!
Do you have additional wishes? Please feel free to contact us. We are happy to answer your question or refer you to a professional who can help you further. Feel free to contact us at +31 (0) 70 392 22 09 or servicedesk@duthleracademy.nl.