Background and introduction
Philip studied Dutch law and business administration. He has worked in employers' associations, public employment service and higher education. Since 2010 he has been working as a consultant at Duthler Associates and as an initiator, lecturer and examination board member involved in Duthler Academy and the Data Protection Officer Training Program. Philip is data protection officer of MYOBI and First Lawyers. In addition, he coaches and supervises several DPOs.
Philips interests include governance, data protection, higher education law and legislative technology. He has fulfilled many assignments for Duthler Associates at various ministries, the Council of State, the Association of Universities of Applied Studies and many other clients.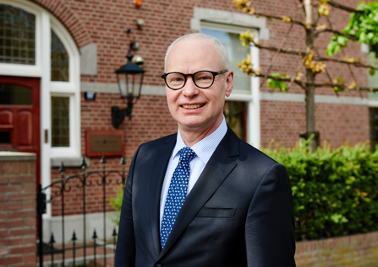 Involvement Duthler Academy
Philip provides training and workshops in the field of the European aspects of the GDPR, automated decision-making, profiling, cookies and behavioral advertising. He also provides the training module for the Data Protection Officer.
Philip thinks it is an important plus of Duthler Academy that the lecturers are working as consultants. Philip now has 20 years of experience in data protection and governance In his assignments as an advisor, he deals with the latest issues on a daily basis. Because he incorporates his practical experiences into his training courses, the content is always practical, up-to-date and engaging.
Philip has drawn on his experience in various positions in higher education in the design of Duthler Academy courses. The quality assurance, the education and examination regulations and the examination committee that are common in higher education have been arranged in a similar way within Duthler Academy. These aspects of quality contribute to NRTO's award to Duthler Academy and the recognition of the courses by Cedeo.
Contribution to training courses, workshops & portfolios
See an overview of the training courses in which Philip is involved: